The other day I got the craving to eat something green. I don't know why, I just did. I had an avocado that needed to be eaten before it went bad. Since I had no flour in the house I couldn't make those delicious Mayan Brownies. I decided to indulge my healthier, savory side and make a green soup.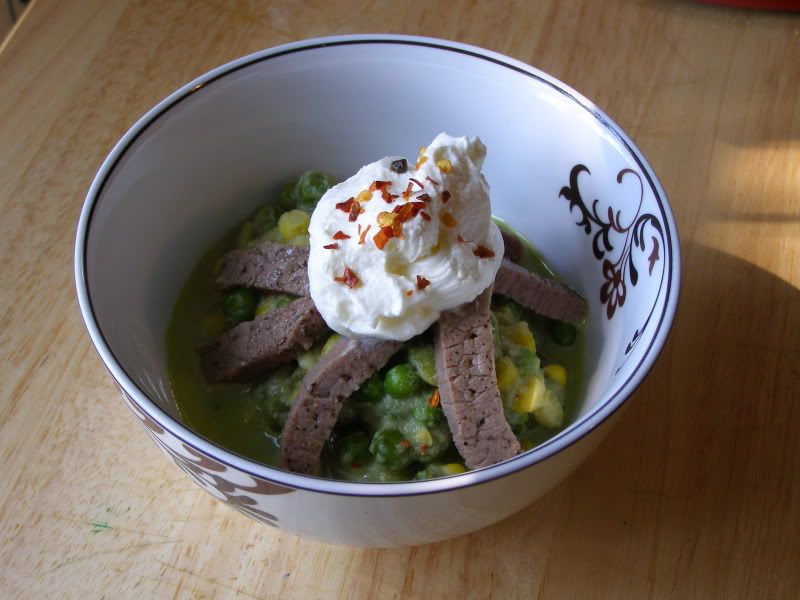 To add some protein to that, I seared up some eye of round. Of course, you don't have to do this. Mmmm eye of round! STEAK!
Avocado Corn Chowder
1 cup frozen peas
1 cup frozen corn
1 cup frozen lima beans
1 cup milk
1 avocado
2 cloves fresh garlic
1/2 cup water
1 teaspoon crushed red pepper flakes
1/2 teaspoon salt
In a food processor, puree milk, avocado, garlic and water until liquidy. Pour avocado mixture, peas, corn and lima beans into a crock pot on high. Stir in pepper flakes and salt. Cook about an hour or until heated through. Serve with a dollop of plain greek yogurt.