Like I mentioned earlier, it has been a BUSY month. My 27th birthday was a few weeks ago and my adorable cousins came in from out of town to surprise me at the bank!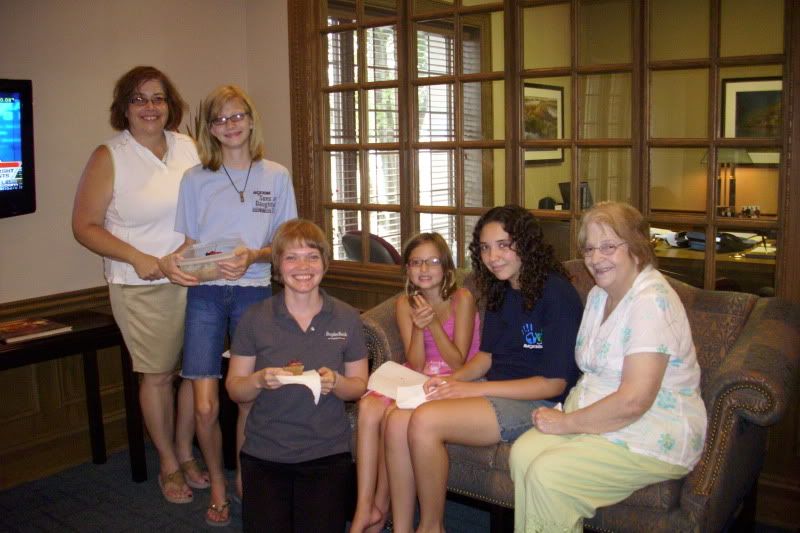 They colored pictures, which I hung up by my computer.
They spent all afternoon baking cupcakes and brownies, which they decorated with fresh fruit, frosting and dark chocolate they shaved themselves! Mom and Grandma helped a little, of course!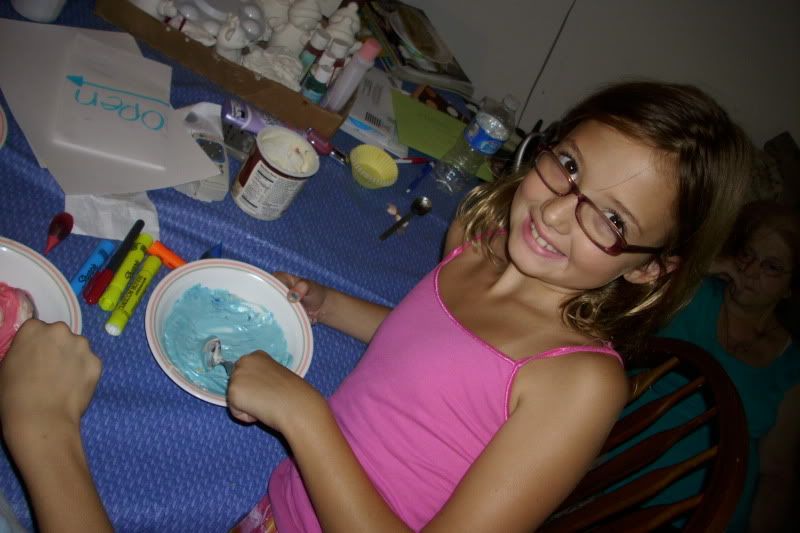 And shared lots and lots of hugs!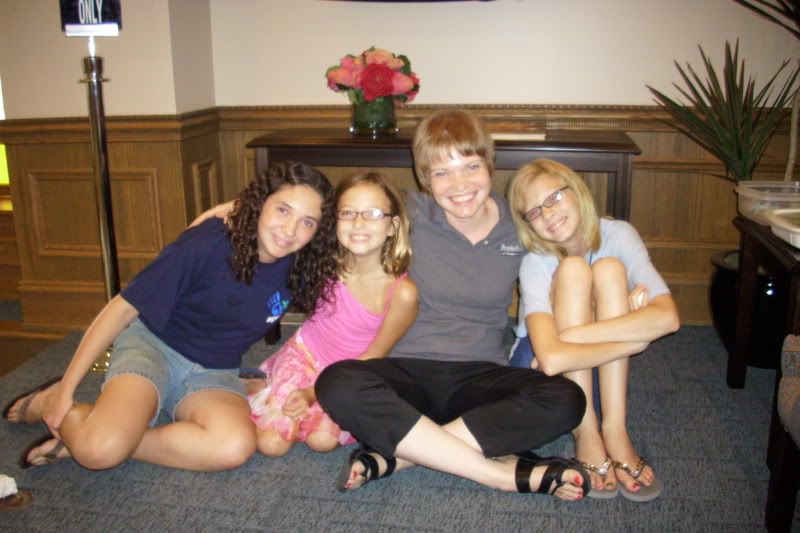 We all went out to dinner that night, the girls, Mom, Dad and Grandma!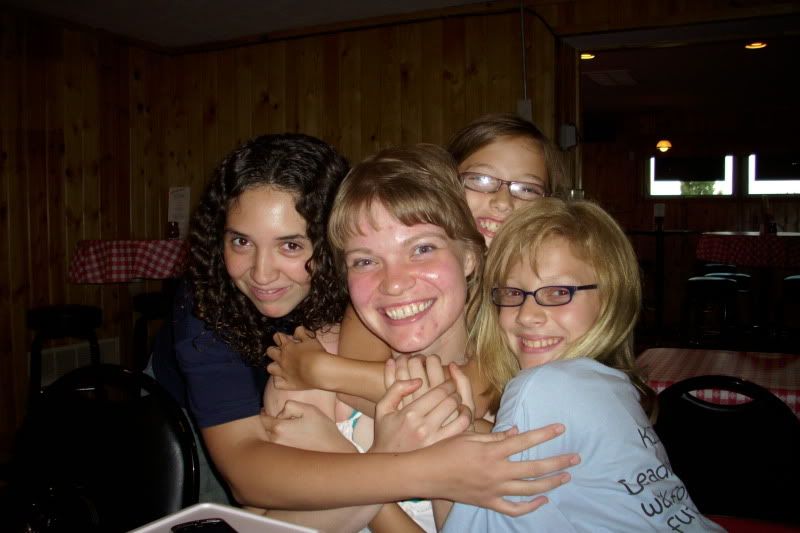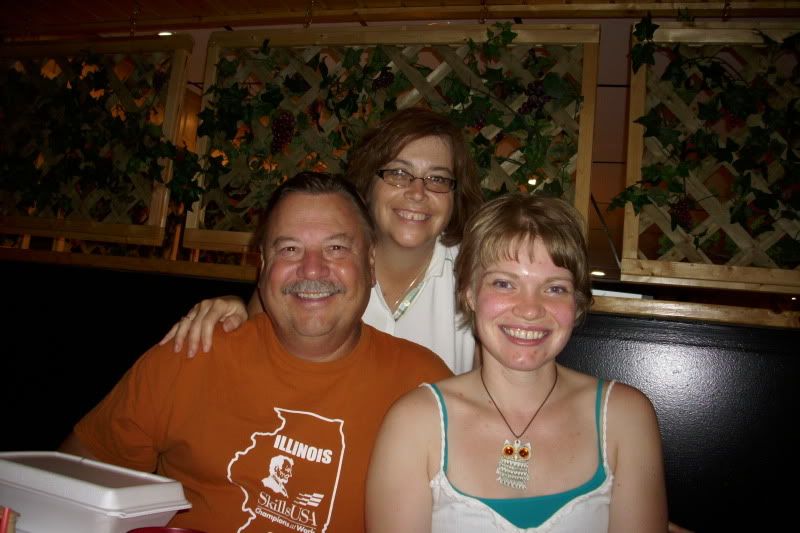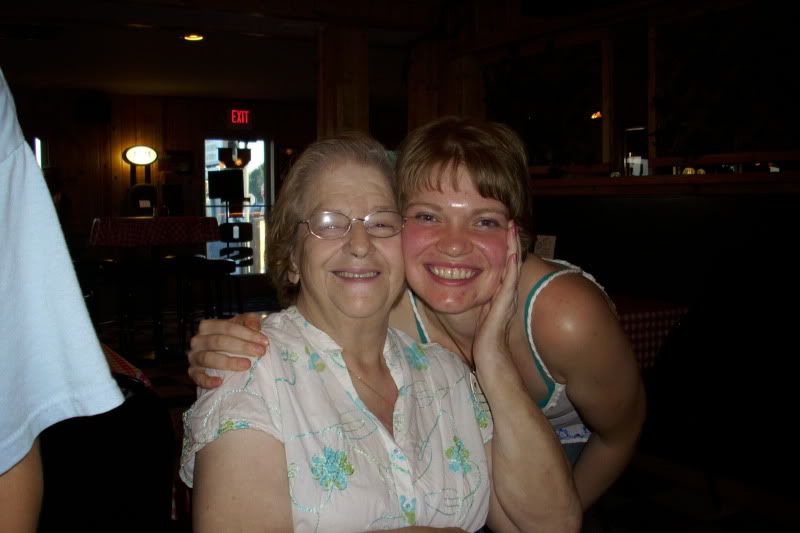 The girls spent the night with me, sleeping over in my itty bitty apartment. I forgot how much fun sleepovers were! We ate spaghetti (with my Grandma's delicious sauce), painted our fingernails and toenails (with only minor spillage), and walked to Dairy Queen for some much needed deliciousness!
The next night was spent at my mom's with pizzas on the grill along with spaghetti pie for dinner. The girls also put on a talent show they had been rehearsing for 3 nights!
It was a fantastic surprise brilliantly organized by my Mom, Grandma and Aunt. It was the best birthdays I've had in a long, long time!
I love you guys!
That weekend my mom gave me one of her old bread making books. Since then I've been trying my hand at breads, which is why I haven't been posting too many recipes. I still don't have a recipe today; the rye bread I made that was so delicious was just too crumbly.
Something I need to work on. It toasts up wonderfully, but it's a bit dangerous to grab out of the toaster!
I also did a retake on my
Turbinado Wheat Bread
, using some lime zest and reducing the sugar. It wasn't fantastic, too tart, but it sure looked pretty!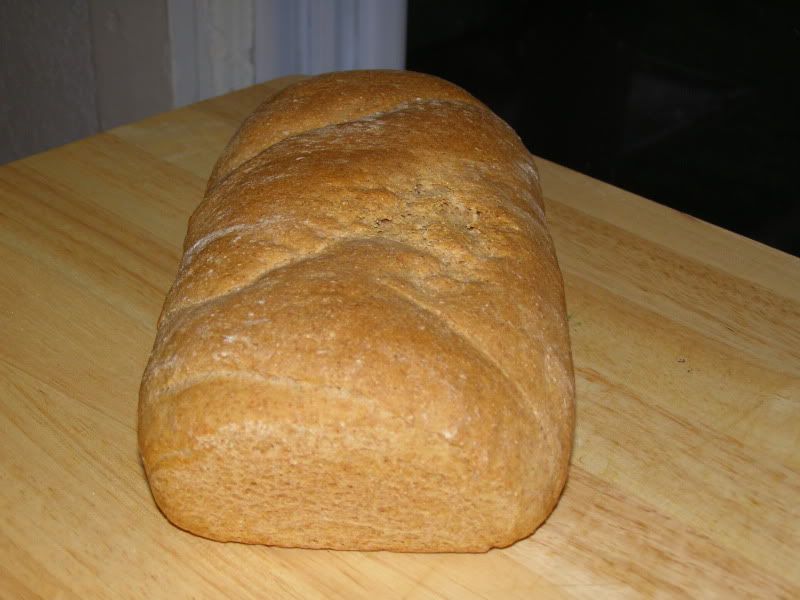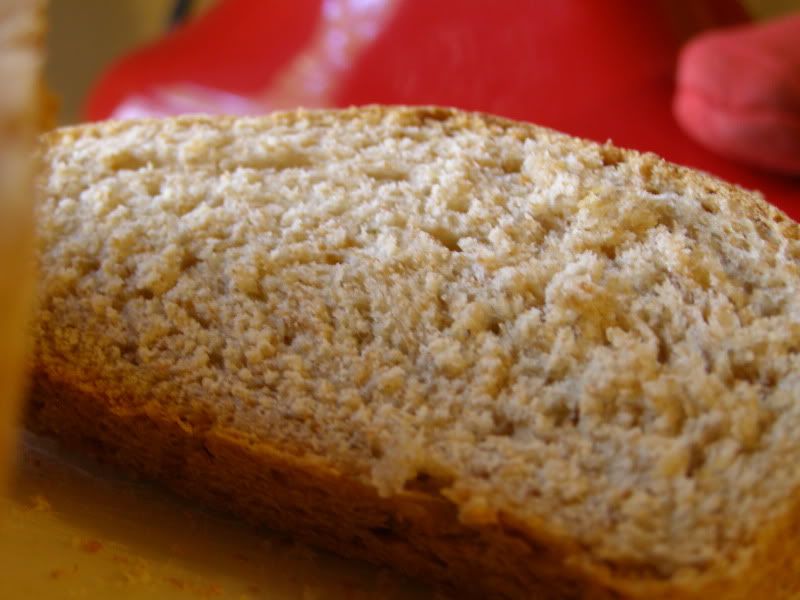 I love making bread, it's so very therapeutic. Plus I'm not as tempted to eat the batter! When I find a truly fantastic bread recipe I will definitely post it, don't you worry!