Happy Wedding Season! It seems like everyone chooses to get married at this time of year. You know what I mean, the ungodly hot, sticky, melt into a puddle season. Fortunately for my coworker Megan, her wedding day was a cool mid-80's day! She looked so happy and so pretty! Here's the gang from the bank!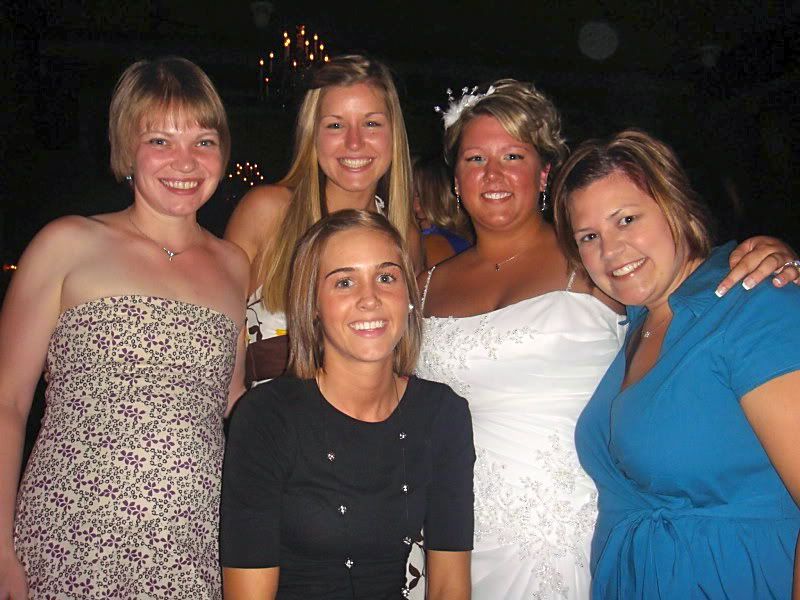 I wanted to do something unique and nontraditional for a wedding present. I get really bored giving the same things all the time or writing out a check. I racked my brain for a few days trying to figure out what on earth I could do!
Then it hit me! I could make personalized fortune cookies! With Friends quotes inside! Megan loves Friends (well, who doesn't really?) and I figured she and the hubby could curl up on the couch and watch a few episodes while chowing the cookies! Unfortunately it didn't really hit me that they were going on their honeymoon the NEXT day and therefore wouldn't eat the cookies for a week. Oops! I hope they held up!
**They held up great! A little on the softer side, but the flavor was still awesome! After Megan figured out what was inside she was so excited! Hooray for personalized gift-giving!**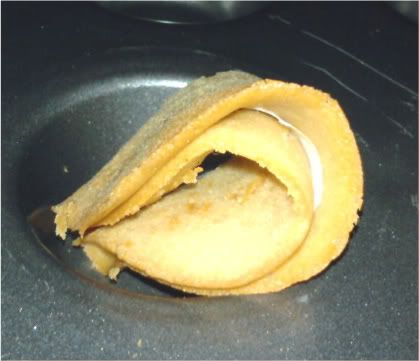 I searched online and found a great recipe on allrecipes.com. I set to work with a practice batch a few nights before the event. They were
tasty
little doodads! After a few batches I figured out I had been making them too thick, which explained why they kept cracking in the middle when I folded them. Once I got the consistency right these were super simple to make, though a tad time consuming. I only made 2 cookies at a time in the oven since they cool so quickly.
They were a HUGE hit at work! Everyone I offered them to was impressed and took one!They sound intimidating, but they're easy as pie! Well.. easier than pie I think. I haven't really tackled that milestone yet. But don't be scared of these cookies, try them for yourself and learn how to impress your coworkers with your baking prowess!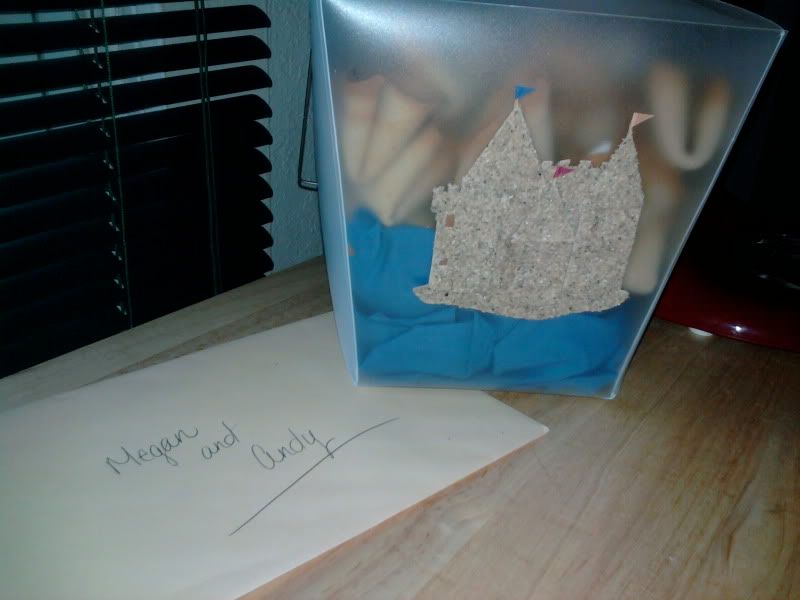 Fortune Cookies
2 egg whites
1/2 cup turbinado sugar
1/3 cup butter, melted and cooled
1/8 teaspoon vanilla extract
1/8 teaspoon almond extract
2/3 cup all purpose flour
1 tablespoon plus 1 teaspoon water
Preheat oven to 375. Grease a cookie sheet and have fortunes all printed or written out, cut up and ready to go. Using whisk attachment on standing mixer, whip egg whites and sugar on high speed until frothy. Reduce speed to low and add in butter, extracts, water and flour, mixing well after each addition. Consistency should resemble something like a thin pancake batter. Spoon the batter into roughly 3-inch circles onto prepared cookie sheet. I found that the thinner the circles were, the less likely the cookies were to crack when folded. That seems to be the most important part of the whole process. That and working quickly...
Bake the cookies 5-7 minutes or until the edges begin to brown slightly. Remove from oven, loosen cookie from the sheet with a thin spatula, place message in the center and fold in half. Fold the ends of the half together into a horse shoe and set in a muffin tin to allow cookies to cool and keep their shape. Repeat until all the batter is gone!