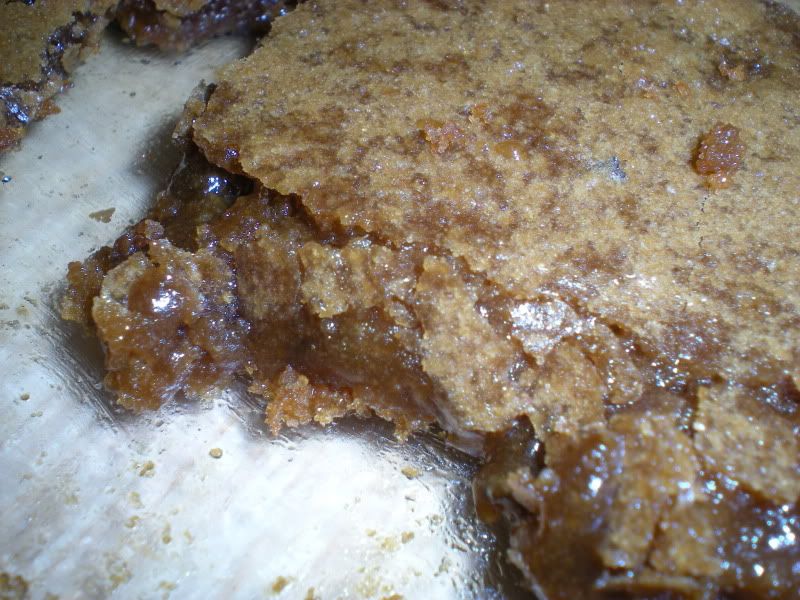 Definitely not the prettiest thing I've ever made.. but a superbly sweet treat for that sweet tooth! This is another recipe I whipped up to add Kyle's monthly care package! I got this recipe from another gluten free blogger who adapted the recipe from the Joy of Cooking. As you know, I can't leave any recipe well enough alone so I added some lavender to the mix. I chose lavender because I wanted Kyle to try something truly unique. This recipe is very gooey and at first I was afraid that I wouldn't be able to send my creation in the mail. I threw the pan in the refrigerator overnight to firm the blondies up. This worked like a charm and I was able to add them to the box!
Lavender Butterscotch Blondies
3 tablespoons butter
1 cup packed brown sugar
1 egg
1 teaspoon vanilla
1/2 cup rice flour
1 teaspoon baking powder
1/2 teaspoon salt
1/2 teaspoon lavender
Preheat oven to 350 degrees. Melt butter in microwave and stir in brown sugar until completely moistened. Let cool slightly, then stir in remaining ingredients. Pour into a well greased 8x8 pan and bake 15 to 20 minutes. Cool and cut into squares.
(She suggests adding 1/2 teaspoon xantham gum if you want to double the recipe, but I refuse to cook with the stuff, as I don't like the sound of it. I know, strange, but that's me!)