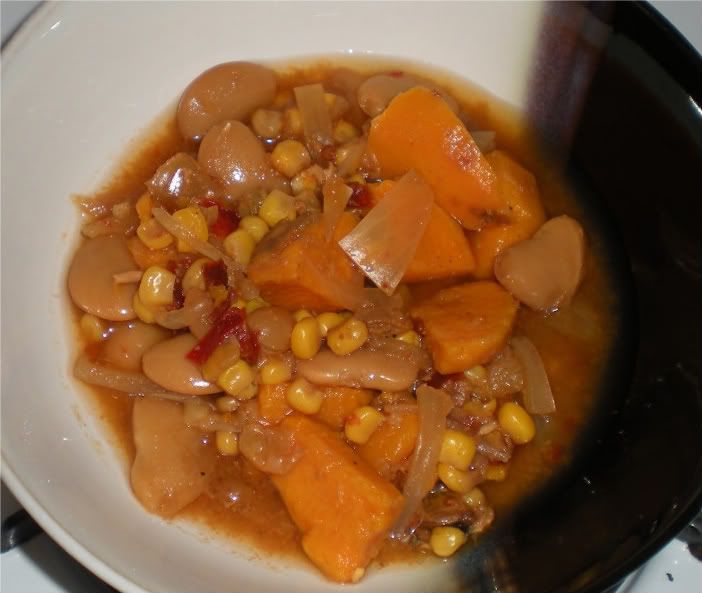 I love sweet potatoes. They're naturally sweet, delicious, and best of all.. they're ORANGE! After craving them for months on end, I finally purchased a few. I pondered what to do.. bake them straight, make a smoothie I found online.. then it dawned on me. Make a soup!! I threw some tastiness in a pot and let it simmer for a few hours and voila!
Warning: This soup is a tad on the spicy side, I think the next time I might reduce the amount of chipotle and throw in some diced chicken.
Sweet Potato Soup
1 medium sweet potato, peeled and chopped
1/2 onion thinly sliced
1 clove garlic, crushed
1 can butter beans, well rinsed
2 chipotle peppers, diced
2 tablespoons golden raisins
2 1/2 cups water
1/2 cup skim milk
1 cup corn
A pinch of lemon zest
Dash celery salt, pepper, and cinnamon, to taste
Combine all ingredients in slow cooker. Cook on high for an hour, then reduce to low and simmer until potatoes are done just the way you like them. You can puree the soup if you'd like a more consistent look, but I just left it alone. Enjoy!