I have this one really awesome ingredient in my cabinet.
Oops haha! I didn't notice that "keep refrigerated" type on there before.. oh well!
Anyway, I wanted to make something with these little guys! The poor things were starting to feel neglected, having lived in my cabinet for 3 months! As luck would have it, I remembered seeing a recipe for a garbanzo bean cake.
"Why couldn't I do the same with my adzukis??"
Well I could! And I did!
TADA!!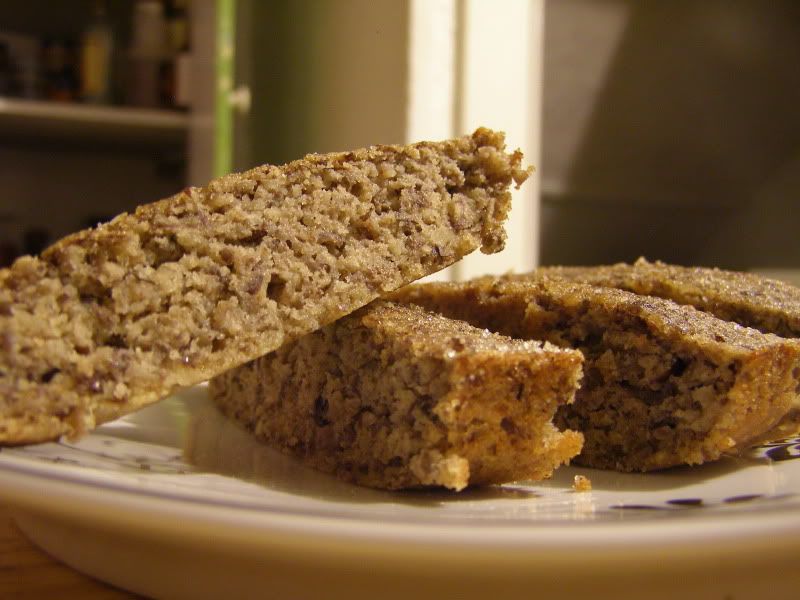 Man-o-man-o-man this cake is so moist and delicious! Who'd have thunk it?? Plus it has pretty speckles, contains lots of fiber AND it's gluten free!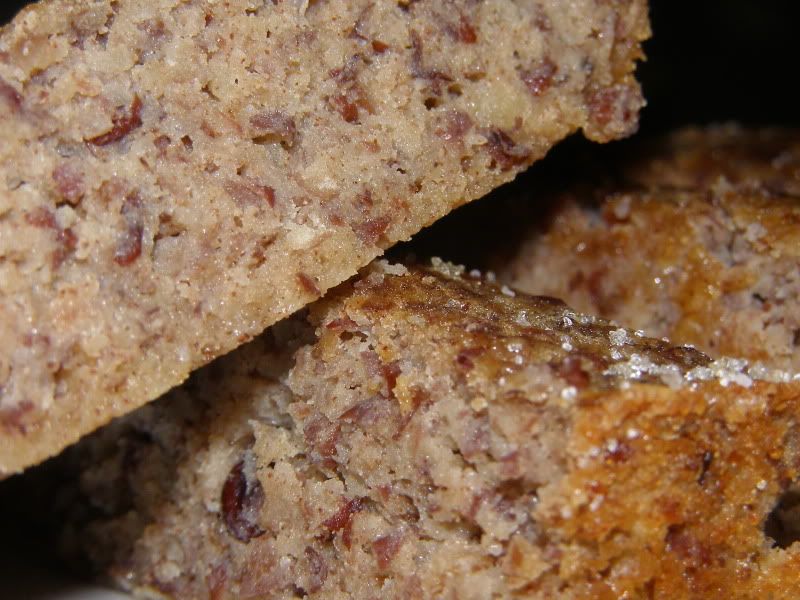 Adzuki Cinnamon Cake
1 cup adzuki beans, cooked and drained
2 eggs, beaten
1/4 cup sugar
1/4 cup brown rice flour
1/2 teaspoon baking powder
1 teaspoon cinnamon
1/3 cup pineapple juice
Preheat oven to 350 degrees. Generously butter a one pound loaf pan and dust with granulated sugar.
Puree beans in food processor until smooth - mine were of a crumbly consistency since the beans were a bit on the al dente side. Pour beans into a large bowl; stir in eggs, sugar, flour, baking powder, cinnamon and pineapple juice until well combined. Pour mixture into the loaf pan and bake for 30 minutes or until a toothpick inserted in the center comes out clean. After removing from the oven, sprinkle a pinch of kosher salt on top. Cool thoroughly, slice and serve!