Nothing better than the morning coffee, eh?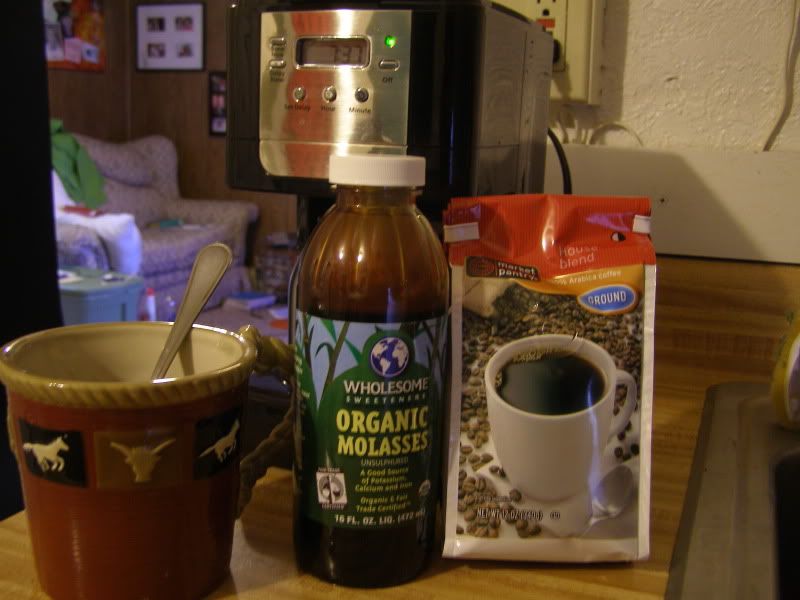 After waking up at 5:00 this morning for the
hour long
group PT session at my gym, I still had 2 hours to kill before work. This is after getting showered and dressed. So what do I do?
Bake of course!
Maybe they have a bake-a-holics anonymous group I could join.
I adapted my
Cherry Ginger Muffin
recipe and made a bunch of mini muffins plus one regular sized muffin. Why the regular sized muffin? Well I ran out of space in the mini muffin pan and didn't want to wait until the first batch was done to reuse it!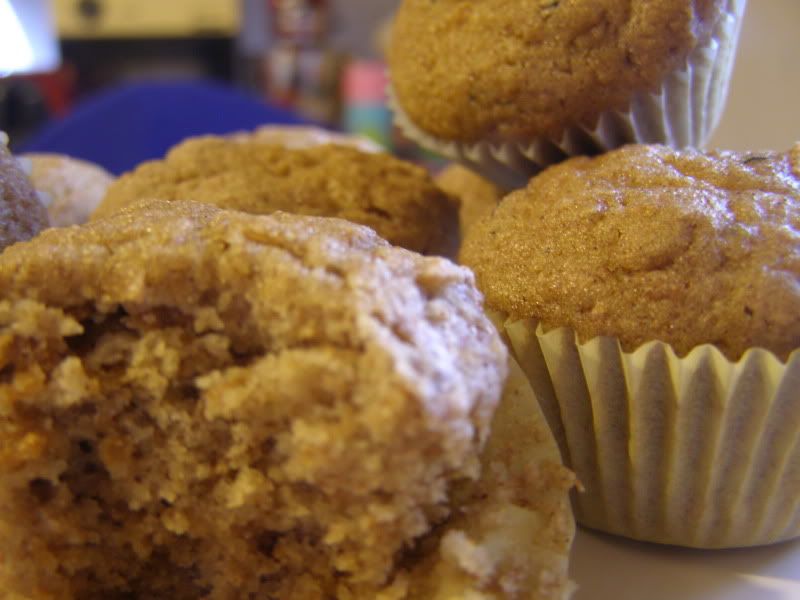 I love the deliciously warm scent baking cinnamon leaves in the air. Combine that cinnamon with the smell of fresh coffee? I'm hooked.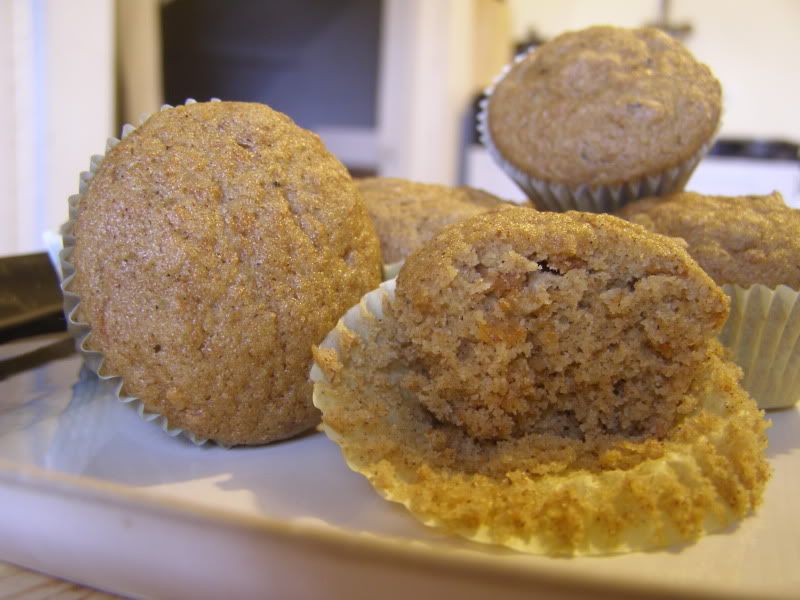 I stacked up these yummy mini muffins in a nice little container and toted them off to work! Hooray for low fat treats!
Cinnamon Coffee Muffins
1 cup brown rice flour
1/2 cup whole wheat flour
1/2 cup raisin bran cereal
1/4 cup sugar
1 1/2 teaspoons baking powder
1/2 teaspoon baking soda
1/4 teaspoon salt
1 teaspoon cinnamon
1/2 teaspoon coffee grounds
1 cup strong coffee, cooled
2 tablespoons canola oil
1 tablespoon water
1 egg
Preheat oven to 400 degrees. Line a mini muffin pan with the little liners and set aside.
In a medium sized bowl, mix together flours, cereal, sugar, baking powder, baking soda, salt and cinnamon. In a separate bowl, whisk together coffee grounds, coffee, canola oil, water and egg. Make a well in the dry ingredients, pour in coffee mixture and stir until just combined. Fill muffin liners until almost completely full. Bake 10 minutes or until a toothpick inserted comes out clean.